election officials
Founded and operated by former election officials.
KNOWiNK provides a proven solution rooted in knowledge gained from our extensive experience as former election officials and from working with and listening to election authorities across the country.
Our approach and innovative solution delivers an incomparable and seamless voter check-in and verification process for your election authority.
We are committed to growing with your jurisdiction to meet evolving needs and helping achieve your vision to modernize elections with best-in-class technology. Therefore, KNOWiNK is in a perpetual state of development to enhance the overall election experience for voters and everyone involved with running elections. Our top priority is to continue advancing the election process to make voting easier for workers and voters alike.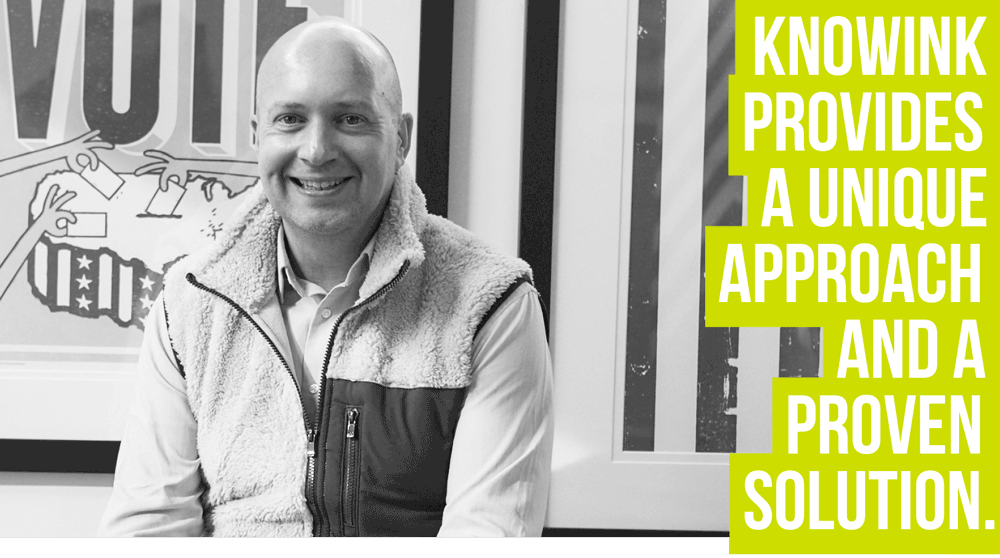 Scott Leiendecker, former St. Louis Election Director, is one of the nation's leading entrepreneurs in election technology and innovation. Scott founded KNOWiNK in 2011 with the creation of the Poll Pad® – transforming the election experience for voters. The Poll Pad provides seamless voter check-in and verification, dramatically reduces wait times for voters, and saves taxpayer money by bringing efficiencies to state and local governments. Scott has grown KNOWiNK into a thriving company. KNOWiNK technology is now used in over half of the United States and Washington, D.C.
<! ========= Cool Timeline Free 2.4.4 =========>
KNOWiNK History
2011
Knowink Launches
KNOWiNK founded in 2011 with the creation of the Poll Pad.
2019
Poll Print
Poll Print launches at KNOWink.
2019
Poll Pad goes International
Poll Pad goes International – making its first appearance in Canada in 2019.
2020
Election Night Results
Election Night Results debuts in Dayton, Ohio and the Online Training Portal launches.
2021
Aquires BPro
KnowInk acquires South Dakota's BPro to expand in election technology.
We have become the largest and most trusted electronic poll book solution in North America.
The KNOWiNK team includes 10 former election administrators with over 100 years of combined election experience. These former election officials understand the critical responsibilities and expectations jurisdictions face during elections. They are here at KNOWiNK to ensure the best customer service to your election administration poll workers, and voters.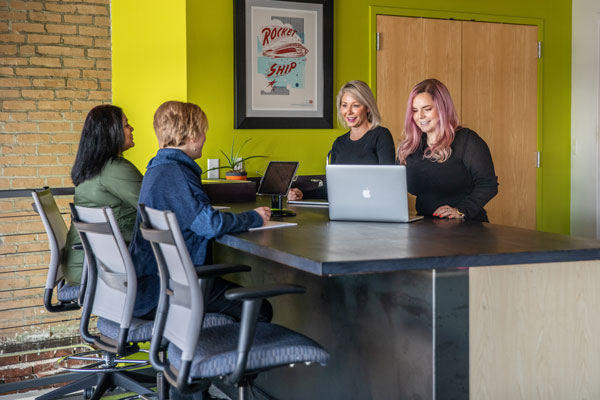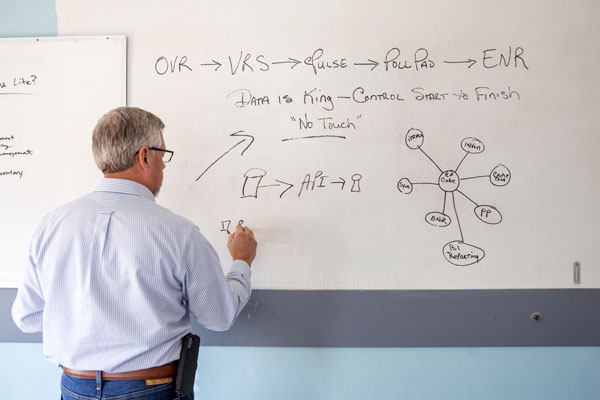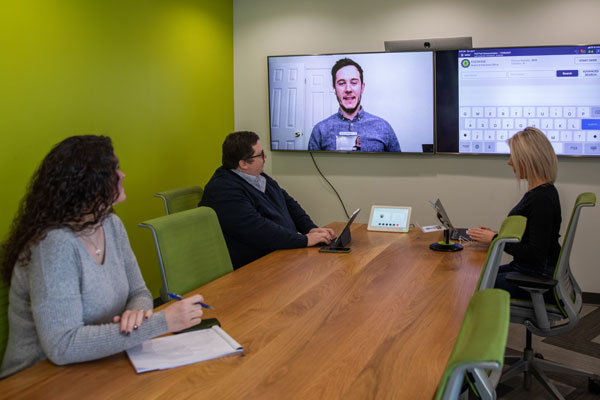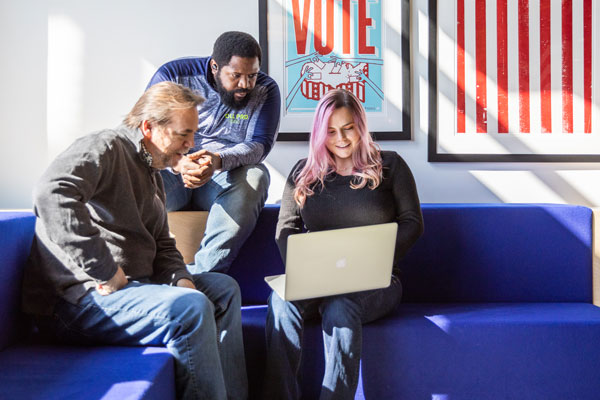 Poll Pad ease of use and flexibility has allowed Fairfax County to dramatically decrease preparation time and post election audits, while simplifying the process for the election workers at the polling place. The support and turnaround time on any inquiries we have is first rate.
We purchased 13 poll pads in time for use in the May 2016 Election and we are EXTREMELY happy with the ease of use and functionality of the poll pads.  Checking voters, the reports you can run and the way it updates is amazing and saves so much TIME!
Both our election workers and our voters were impressed with the efficiency, intuitiveness and simplicity of the KnowInk Poll Pads. We experienced significantly fewer set up issues than we had with our older equipment. Check in was faster for the voters, and tear down was super simple for weary workers at the end of the night.
Let's Get Started.
We would love to hear how we can help you modernize your elections and enhance your voters experience.